Every Monday we are going to start a new life, every Friday we hope for an amazing weekend…However, there are days we have absolutely no motivation even to wake up. How come and how to avoid it? Our solution is a doze of motivational Instagram captions. No jokes! They work, check some and make sure
Happy girls are the prettiest
Long weekend love
See good. Do good. Drink good coffee.
This senorita needs a margarita
Best day to spend the day
The sky is not the limit. Your mind is.
Happiness is an inside job
Hugs not ugh's
Things will work out
Sometimes you gotta be a beauty and a beast
Nobody really likes us, but us
Work hard in silence. Let your success be your noise.
Inhale your future. Exhale your past.
Make it happen
You attract what you are ready for.
Better an oops than a what if.
Your only limit is your mind.
Know your worth.
You are magical
Search for soul in everything.
Stop stopping yourself.
Love what you do
Don't overthink it.
More blessed, less stressed
If it makes you happy then it is not a waste of time.
Brains are the new tits.
One day at a time.
On good days, work out. On bad day, work out harder.
More smiling, less worrying
Your energy introduces you before you even speak.
Feel your way to what you want.
More love, less hate
I love talking to myself, she gets me.
The grass is greener where you water it.
Motivational captions by famous people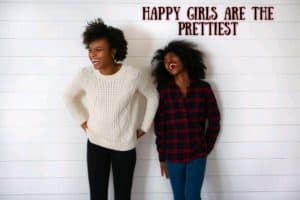 They say famous actors and singers have a deep feeling of beauty in this life. As a result, they share their thoughts which could be amazing motivational Instagram captions. Sometimes we even don't realize who said it and make a quote of famous our motivation for life. So, let's get known with captions worth reading and following
Nothing is impossible. The word itself says I'm possible. (Audrey Hepburn)
Happy girls are the prettiest. (Audrey Hepburn)
The most important thing is to enjoy your life—to be happy—it's all that matters. (Audrey Hepburn)
A woman can be beautiful as well as intellectual. (Audrey Hepburn)
They say love is the best investment; the more you give, the more you get in return. (Audrey Hepburn)
As you grow older you will discover that you have two hands. One for helping yourself, the other for helping others. (Audrey Hepburn)
All our dreams can come true if we have the courage to pursue them. (Walt Disney)
Begin to be now what you will be hereafter. (William James)
You can't give up! When you give up, you're like everybody else! (Chris Evert)
Always keep your eyes open. Keep watching. Because whatever you see can inspire you. (Grace Coddington)
Everyone thinks of changing the world, but no one thinks of changing himself. (Lev Tolstoy)
Never rest on your laurels. Nothing wilts faster than a laurel sat upon.  (Mary Kay)
It's fun to do the impossible.  (An excellent quote Walt Disney)
Love me when I'm rain. Hold me when I'm fire.  (Rune Lazuli)
The moment you give up, is the moment you let someone else win. (Kobe Bryant)
You're too young to be so unhappy.
I like being a woman even in a man's world. After all, men can't wear dresses, but we can wear pants. (Whitney Houston)
Dreams are of no value if they're not equipped with wings. (Delly Parten)
Three words  captions
Finally, it happens we need just three small words to motivate ourselves or our surroundings to achieve more, to see the goal, to understand the way. Post your motivational Instagram caption consists of 3 words and be a motivator.
Exhale the bullshit!
Be the exception
You got this
Dream without fear
Quality over quantity
Escape the ordinary
Know your worth
Thoughts become things
Perfectly imperfect
You decide
Stay wonderful
No risk, no magic
Stay wavy baby
Go for it
Now or never
Try something new
Wake your dreams
Speak the truth
Appreciate the moment
Never look back
Make it happen
Learn from yesterday
In case you are surfing for gym motivation, you can find it following the link https://turbofuture.com/internet/Gym-Selfie-Quotes-and-Caption-IdeasAdditionally, we already have some Inspirational Instagram Captions to motivate your Followers. Here they are https://igcaptions.net/inspirational-instagram-captions/