Being cool and swaggy on Instagram and TikTok is a modern way of self-identification. A perfect selfie with an ideal view is not enough for being likable and noticed. Thus, swag captions for Instagram are must posted for expressing your attitude to the World, life, or the latest episode of Euphoria. BTW, watch all episodes on https://www.hulu.com/series/euphoria-8205c79f-31c1-4901-8ea6-208c60f262b0
So, if you are still here, we present you with the best swag captions for Instagram in 2021. Enjoy:
I'm not lost. Exploring!
No one's life is as perfect as it's seen on Instagram.
Be yourself, no matter what they say.
Live life doing what you love.
Sunny hunny
love yourself first
Ready for love
Life isn't perfect but your outfit can be
Sweeter than honey
Put me on ya wishlist
Messy bun and getting stuff done
If lying was a job, I know some people who would be billionaires.
I am who I am
Live, don't simply exist.
You were my cup of coffee but I drink champagne now
Hi. I don't care. Thanks.
Love is easy but Queen is busy.
Guess what? You're cute.
Be classy but also, be a badass.
Best. age. ever.
If you can control your mind, you can change your life.
Live the life that people write novels about.
Born to express not to impress.
Love your haters – they're your biggest fans.
Stay happy. Let your smile burn the negativity.
Let yourself have the power to control your own life, not others.
Life isn't big enough to waste it on negative people.
No explanation needed. I know I'm right.
I don't compare myself with others. I know I am the best in my own way.
Let your that 'one day' be 'today.'
Swag  for girls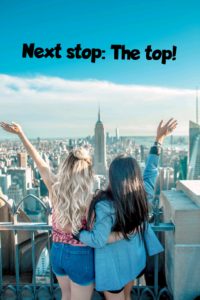 Oh, girls! This top list of swag captions for Instagram will be definitely yours this Summer. Make your Summer Instagram page super cute. So, here they are, best of the best:
I'm sorry did I roll my eyes out loud?
Perfect is boring
Believe in your #Selfie
I'm 99% angel, but ohhhh, that 1%
Sorry, I can't hear you over the volume of my hair.
Always been the upgrade, never been upgraded on.
May your life be as awesome as you pretend it is on Instagram
Cute. But devilish inside.
God's little masterpiece.
High tides and good vibes
This girl runs on caffeine and sarcasm
Sugar, spice, and everything nice.
I love the sound you make when you shut up.
Next stop: The top!
I'm just a good girl with bad habits.
My mascaras are too expensive to cry over stupid boys like you.
Just because someone else is pretty doesn't mean you aren't.
Since being perfect is impossible, I aim to be better.
I'm the star that will make my own dreams come true.
Frankly, I don't need a filter to look good.
I didn't change, I just found myself.
Access to my energy is a privilege.
If not me, then who? If not now, then when?
This girl is on fire!
Swag captions for coffee lovers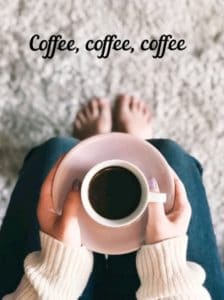 We follow a healthy lifestyle, but it's always curious whether a cup of magic, adorable coffee is a part of it. Hope, yes. And that's the reason it appeared an idea about swag captions for Instagram for coffee lovers. Finally, take a cup of coffee and it's high time to post it on Instagram with one of these swag captions:
Stressed, blessed, and coffee obsessed.
My blood type is coffee.
Life happens, coffee helps.
Procaffeinating
Coffee makes me user-friendly
Take a little coffee break
I like my coffee like I like myself: strong, sweet, and too hot for you.
Coffee o'clock
I'm sorry for what I said before coffee
Too much Monday, not enough coffee
I like big cups and I cannot lie
Ways to win my heart: buy me coffee, make me coffee, be coffee.
Coffee is my vitamin.
Sometimes it's you and your iced coffee against the world.
Bean thinking about you a latte.
More espresso, less depresso
Coffee, coffee, coffee…
On coffee, we rely.
My love language is iced coffee.
Espresso yourself!
Hot days and coffee dates
Coffee: the most important meal
In case you are looking for more swag captions for Instagram, you may follow Smile captions https://igcaptions.net/smile-captions-for-instagram-selfies/, or Self Love captions https://igcaptions.net/top-100-self-love-instagram-captions/.  
In conclusion, see the inspiration in every day of living, express it through your small Instagram world. You are inspired by somebody and you ARE the inspiration for somebody. Also, the World is not small but we all depend on each other. Be the part of positive, love, and gratitude!