Family captions for Instagram may introduce our darlings to the whole world. The word FAMILY means something different for each of us. Mostly a family is a treasure and in times of social dependence people like to share pics of their family, happy moments together, babies, well-being of children with their own families. In some way, family is a life. Moreover, the meaning of family has even broader significance. 
It happens our lovely cat or a puppy is not only a member of family, they are the only family for us.  Thus, people in our office became our family going through all difficulties, angry boss, a huge success and so on. Finally, a stranger becomes our soulmate one day. 
Whatever family means to you, we sure, you have some pics of your closest people on Instagram. And it's always curious to follow Facebook watching adult children of your classmate. Who knew he would be such a good father, yeah? and it's so amazing to post  your best wedding photo sharing the most memorable moment of your life. And it's not only a pic but some special words that can reflect your feelings. Can't say for all people, as for me I adore to watch such posts on my social. It makes me feel happy, in love and grateful too. And what about you? 
To express your feelings in the most amazing way, we suggest you the list of our family captions for instagram.
Family captions for wedding day
A magic day of wedding is the happiest day for a couple and the day of uniting for the whole family. So it's rather important to follow the wedding pic with a romantic note.
Never stop doing a little things

Life is only as good as the people you get to share it with

Once upon a time I become yours

In these moments…time stood still

Love is someone to share paradise with

With my whole heart for my whole life

Quarantine partners for life

All because two people fell in love\

Hands in the air like we don't care

I'm his Mrs

A family is spending life with people who make you happy.

It doesn't matter where you are going, it's who you have behind you

Be your own kind of beautiful

To have and to hold

Your smile taught me how to smile

A family is the greatest gift you could imagine.

If you like it, then you shoulda put a ring on it 

True love stories never have endings but they have beginnings

You're my lobster (TV Show: Friends)

Two souls, one heart ?
Lovely family captions
We may not have it all together, but together we have it all ?

The most important thing in the world is family and love.– John Wooden

 Everyone needs a house to live in, but a supportive family is what builds a home– Anthony Liccione

Family is like a tastiest sweet with huge nuts

nobody really likes us like us

Your family is the best team ever

Together is our favourite place to be

When we have each other, we have everything

As far as anyone else knows, we're a nice, normal family.

Family makes a person a human being.

Shook my family tree and a few nuts fell out

My family is known to be the best in town

Internet was down for a few hours. Spent several hours with my family. Funny guys.

Home is where the crazies are

Happiness is a family laughter

The most important thing to enjoy your life is to be happy

We are family

Homemade happiness

Things change, families doesn't

A family takes care of their own

Happy one, happy all

Home is where the family is

My everything in a single picture

Every moment matters

Some people are worth melting for

A family doesn't need to be perfect, it just needs to be united

A love like no other

Take the long way home

Golden days

big smiles

My happy place

I love my crazy family
School captions
Education is the part of every life book. And this time when our children start studying at school. Wow! Books, teachers, lessons, homework. It's like to come back to school again. It's unbelievable! For fun we have some captions for parents to be strong this educating year.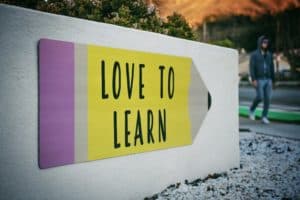 Let them be little

Too much homework

Children must learn how to think, not what to think

When nothing goes right, go left

Study hard, do good, and the good life will follow

Don't stop until you're proud

If you think your teachers are tough, wait 'til you get a boss

Those who don't know history are doomed to repeat it

First day of school, make sure that you know your locker combination

High school looks so much cooler on TV

Be prepared. Be very prepared

So, the kids are gone. Now what?

When a teacher calls a boy by his entire name, it means trouble

Respect your parents. They passed school without Google

Books are the ultimate dumpees: put them down and they'll wait for you forever; pay attention to them and they always love you back
Hope, you  had fun and found some extra good family captions for Instagram post. Additionally, we've got some ideas for your Instagram business quotes.