Every morning we wake up and look for inspiration to be successful this day, be significant, and be efficient. Thus, sparkles of inspiration are often hidden on our Instagram. We suggest you some inspirational business quotes for Instagram to check whether they are able to lead you to productivity and promotion at work.
Short business quotes 
Currently, people are limited in time to get the information around us. Consequently, short business quotes for Instagram can lead your heart and mind in a rush and make you feel available to do so much right here, right now.
Triumphant sportsmen and businessman share their thoughts in such a way. They spread a significant thought via short understandable quotes which allow us to catch a wave of their advice. So, let's check the magic of short inspirational business quotes we've chosen for you:
Sometimes you win, sometimes you learn

Don't call it a dream, call it a plan

A year older, a year bolder

I don't need your approval, I got mine

Follow your own footsteps

You will never be ready, just start

Unbothered

Work harder

Get lost in what you love

My team is my family

Do what you can, with what you have, where you are (Theodore Roosevelt)

We accept the love we think we deserve

if you don't imagine, nothing ever happens at all

Be a worthy worker and work will come

You become what you think about

Reality is wrong. Dreams are for real

Sit and judge me, I keep going

Take responsibility is the first step to success

Unstoppable

Today be stronger than yesterday

Train your mind, not only body

I don't do drama. I do deposits

Make some goals. Organise your  week. Stay focused.

Invest in yourself

I will be the first millionaire in my family

Stop waiting for tomorrow. Start now

If there is no struggle, there is no progress

Quality is the best business plan

Small business. Big heart

Dream. Plan. Do

Let's do what we love and do a lot of it

Work hard in silence. Let your success be your noise

It's a beautiful day to go after your dreams

Everything you do now is for your future

Be happy with what you have. While working for what you want
Business inspiration for women
Women in business are always a topic for discussion. However, we can't doubt women be as successful as men. The thing is women usually have more doubts and fears in doing the first step to earn money, to make business, to express yourself.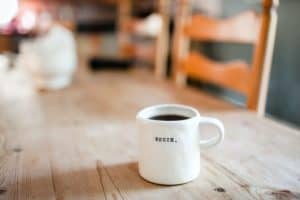 And of course, women use social media more than men( Here you can find a confirmation actually). So, the influence of business quotes for Instagram on women is rather more significant than on men.
Finally, girls, let's catch some inspo here:
Risking is better than regretting

The key to success is to start before you are ready

Coffee in one hand, ambition in the other

Better to say OOPS, than WHAT IF

I'm building a brand, i'm always busy

A girl should be two things: who and what she wants

We don't give up, we step up

Don't be busy, be productive

Social media notifications are good, but payment notifications are much more better

Rest is necessary

There is no competition because nobody can be me

You can (end of story)

If your dreams don't scare you, they are too small

I have what it takes to live a life I desire

Sis, start a business

Be the change you want to see

I am creating the life of my dreams

The days that break you are the days that will make you

Remember this dear, if you play small, you stay small

Rule number 1: Fuck what they think

Be the CEO of you own life

Empowered women, empower women

Be so good, they can't ignore you

Give yourself space to evolve

I believe in myself and my abilities

You are amazing. You are strong. You are worthy. You are a girl boss.

Coffee and confidence
Quotes for men business inspo
Who your hubby follow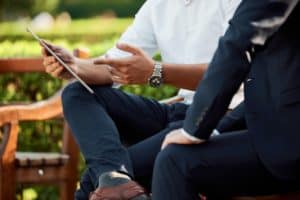 s on Instagram? Friends, sure. But also you can find him following famous and rich men, including businessmen and sportsmen.
Why so? They feel the success, money, the ideal life and the reality the man can achieve.BTW Instagram pics are not the only influence. Successful and smart men share their ideas, points of view and advices.
And that's a great opportunity to follow them and keep their ideas in mind:
Failure is the opportunity to begin again more intelligently (Henry Ford)

You must be the change you wish to see in the world (Mahatma Gandhi)

The best revenge is massive success (Frank Sinatra)

A boss has a title, a leader has the people

We appreciate yesterday, but we're looking for a better tomorrow (Jack Ma)

A leader is one who knows the way, goes the way, and shows the way

The best way to predict the future is to create it (Abraham Lincoln)

The very important thing you should have is patience (Jack Ma)

Creativity takes courage (Henri Matisse)

Successful people never worry about what others are doing

Do the things that others won't do

Great things never came from comfort zone

To improve is to change, so to be perfect is to have changed often (Winston Churchill)

Do it, do it now! (Arnold Schwarzenegger)

A boss loves power, a leader loves people (Amit Kalantri)

Worrying is like paying a debt you don't owe (Mark Twain)
Well, friends, we hope you get some inspiring vibes from our list of inspirational business quotes for Instagram. We did. Also, we'd like you to check our sexy captions for instagram, smile captions for instagram selfies, motivational captions for instagram and more. Now that you have your quotes, give your post the boost it needs with Free Instagram Likes from QQTube by clicking here or going to their website at QQTube.com