Summer is the sexiest time of the year, agree? Beach, cocktails, sea breeze, naked bodies, desire…Desire to post your best selfie and find words to express all your feelings. We really got you and that's why check our sexy instagram captions list. Also, our outstanding captions for your top summer selfie are below. Enjoy and be sexy this Summer!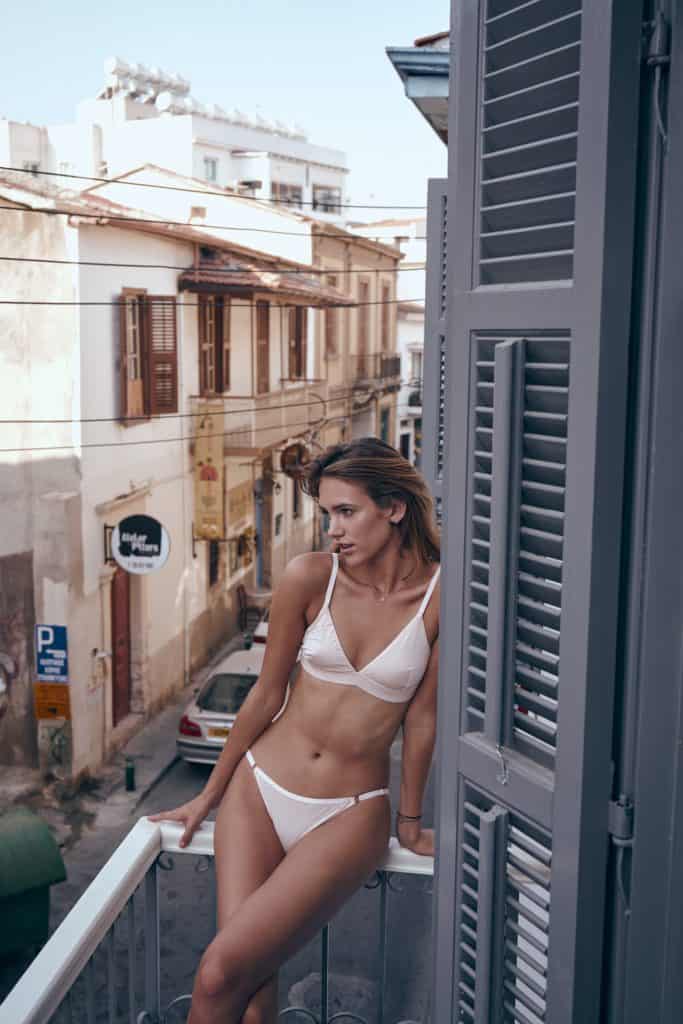 Top sexy captions for girls
You are my strange addiction

I'd look good on you

Let's make stories that we can't tell

Where's my mind

I love when you finish on my face

And you're gonna hear me Roar!

I just can't get enough of us

Are you tired of my bikini pics? Good, cause I'm not either!

I love it when you call me a good girl cause we both know I'm not

Girl on fire

Moon child

Your lips, my lips…apocalypse

Proud owner of a vagina

Touch me without using your hands

License to chill

I like bad ideas

Baby it's a vibe

Go ahead. Touch it!

In a FUCK IT type of mood

She had that whiskey licking skinny dipping smile

I don't try to be sexy, sexy tries to be me

Have you ever seen a princess be a bad bitch?

Curved hips and red lips

Hot like hell

When it's wet, slide it in deep

I'm all for sex. Seven nights a week. Days, too

Good fucking morning

Saturdays are for sex, Sundays are for more sex.

days like this…hot

Things I like in life: food, sex, gains.

An orgasm a day keeps the worries away

Groovy baby

Not your babe

Not heartless, just using my heart less

Your face would look better between my legs

 Everyone said I could be anything. So I became sexy!

Find me where the Wild things are

Good girls go to heaven, bad girls go everywhere.

I like my coffee how I like myself: dark, bitter and too hot for you.
Top captions about sexuality
Sexy captions are all about sex and sexuality. Do you feel yourself sexy? When it's high time you enjoy your sexuality? Possibly, wearing a new dress, or having a new haircut or, maybe, it's your mood which leads you to sensual attitude to the World. Moreover, do you find the words to describe true sexuality in your eyes? Surely, words are not enough to express your absolute sexuality but we try to find the best ones. For this reason, use our sexy instagram captions and let the whole world know that you are the perfect sexuality person
A sexy woman can do anything

Sexuality is, of course, a great way of having a conversation between people.

Don't be afraid. Don't be ashamed. Don't ever apologise for your sexuality. Just be you.

Spontaneous sexuality

Sexcuse me

Girls just wanna have sun

Good times and tan lines

I don't have a dirty mind. I have a sexy imagination.

Nothing is more sexy than confidence

I want you to taste me

You are the reason I'm thinking dirty thoughts.

Sensual. Deep. And dominant. A very sexy combination.

Weekend mood: orgasms. A lot of orgasms.

Classy and fabulous

Sex o'clock

Zero makeup but loving myself

Harder

No caption needed

Laughed so hard I have abs

one step closer

Not smiling makes me smile

Craving summer

New season, new reason

No woman gets an orgasm from shining a kitchen floor

Less stress more sex

Once is not enough

If being hot is a crime, arrest me!It's not just about being sexy, it's about being confident and me being confident in my sexuality

Understand that sexuality is as wide as the sea.

Only the united beat of sex and heart together can create ecstasy.

Sexual pleasure is a legitimate right of the human being.

Be whatever you want to be

A woman isn't a whore for wanting pleasure. If it were unnatural, we would not be burn with such drives.

You know there's no pleasure like the joy of being a sexual woman.

I'm tough, ambitious, and I know exactly what I want. If that makes me a bitch, okay.

You are all wondrously made, girls.

I love to see a young girl go out and grab the world by the lapels. Life's a bitch. You've got to go out and kick ass.

Sexuality is who you are personally attracted to. But gender identity is who you are in your soul.
Sexy instagram captions for men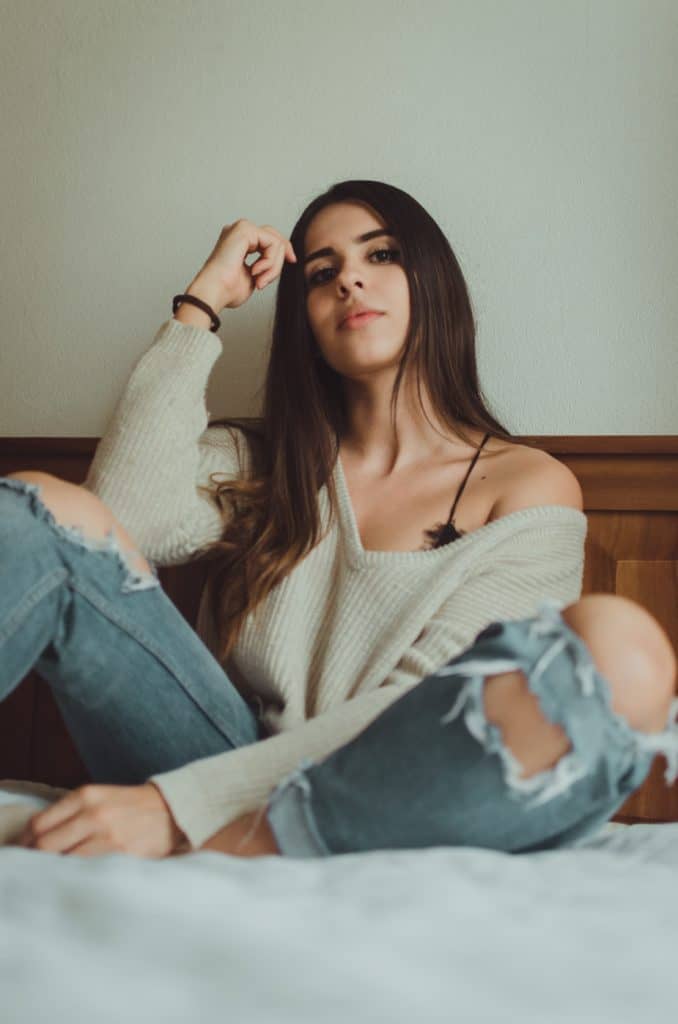 Sexuality is not only the benefit of a woman. Certainly, men can manage their sexuality with powerful instinct. By the way, we have found fabulous sexy instagram captions for men. In fact, Power, body, mind…what is sexier in this list of men benefits. Let's check them out.
When you're near me, my whole body tingles.

I would love to be your damsel in distress

You are the reason I can smile like this.

If you like this, then you like me

I think my perfect menu would include you

FYI, I'm wearing the smile you gave me.

Can you feel me, when I think about you?

It doesn't get better than this, baby

Can you keep up?

I was bor to stand out

Never bitter, always better

Got my juice back

I play life like a PRO

Cause I'm icy

Still going bad

Resting beach face

wanderlustin'

off guard but on point

she's so different

I'm my own boss

baby you ain't got the juice like that

I want you to be tired of sex with me

Kinda have feelings, kinda heartless

You may say I'm a dreamer but I'm not the only one

Reality called, so I hung up

dangerous but fun

On my worst behaviour

I do a thing called what I want

up close and personal

Why so serious?

Do you like?

summer time fine

I'm yours to keep

We ain't perfect but we damn close

She sweet like honey

for your eyes only I show you my heart

playing fa keeps

bet you miss me know

life is amazing

So fresh

Ain't no other like me

bitches see me and their mood changes

treat me like a joke and I'll leave you like it's funny

not everyone likes me but not everyone matters

don't hate the player, hate the game

Cause,why not

I'm the bad guy, duh

Wheres my mind

doing this for meeeee

My energy speaks for itself

tropic like it's hot
Moreover, we have instagram captions not only for sex, but love and sport. Accordingly, you may follow the next link and check https://igcaptions.net/100-gym-quotes-for-instagram/  Additionally, for sexual temptation we suggest follow  https://open.spotify.com/artist/2jkyh2kcKXdYCHyaQWdmjI Remember that you are sexy, sensual, pretty and no matter what others say. Be you, keep your sexuality in your body and go to the beach. Oh yeah!)