It is well said "the shorter, the better". Actually, the list of our short Instagram captions demonstrates it from the best side. Check them out and try it on your Insta profile.
2 words Instagram captions
We've divided our short captions according to your mood and the amount of words in it. What's more important depends on you. Sometimes it is quite hard to find out the best several words which reflect your lifestyle, mood and attitude to situation. Our short Instagram captions will be definitely a good help in updating your Insta page. So, let's start from 2 words captions. Copy and paste it in your Insta!
No excuses

Sunny bunny

No promises

Talk less

More love

Happy person

sun kissed

Always smily

Yee how

Care free

In love

City girl

Summer lover

Fresh drinks

Endless Summer

Feel cute

Extra hot

Quick trip

Chilling out

Midnight dancer

dreamy vacay

No regrets

Be risky

Too sweet

Stay strong

I knoooow

Beach vibes

Breaking rules

Family first

Espresso yourself

Pretty eyes

Enjoy today

Vitamin sea

Summer glow

Miss me?:)

Try again

Pretty mind

Fitnessin' girl

sea you

Selfie. Ever.

Oh, baby!
Short captions for good mood
Obviously, there are days in our life with  no inspiration for being grateful, graceful and happy. You unlock your phone, check the weather forecast, surf some news and follow your Instagram world. Here we are. Could it influence your mood today? Absolutely, yes. You know what, according to some scientists people perceive a picture first and then smell, sound and etc. Instagram is the world of pictures. However, now we are looking not only for amazing pics and for several words under it, of course, for a piece of inspiration. We've tried to find short captions for your good mood today. Make it high!
Fine as wine

Better in black

Choose happiness

Little by little

I'm a sunflower

Moonchild

Kinda have feelings, kinda heartless

Good food, good mood

What kind of drug are you?

Oversized hoodies are life

Pasta la vista baby

Cloud 9

Keep the smile on

Smile, it confuses people

My dogs cuter than yours

Don't just exist. Live

Only we know

Drivin' till the sun comes out

What's new

stay a mystery, it's better

Aspire to inspire

Focus on me

My favourite people

Great memories

Just how you like it

Let me distract you

Look at her now

Blessed with the best

Tell her abt me

You have my heart

Golden skies

Talk nice to me

be the energy you want to attrack

Midsummer madness
Birthday short captions
Day of birth is the most important day of our life. Our birthday is the significant date which must be celebrated via Insta too. So, how to express yourself while birthday party except using a short magical caption. Maybe, short birthday caption is a new way to celebrate yourself. So, let's do it!
Never grow up

so this is what (age) feel like

This day a Queen was born

Deal with it, because it's my birthday!

It's my birthday and I'll eat cake if I want to

Another year older, none the wiser.

Birthday kisses

I was born real, not perfect

Cheers to another year!

Birthday bitch

Extra candle on the cake

Make a wish

We age not by years, but by stories

The party just started

girls just wanna have fun

Live your life and forget your age

You are my birthday wish

I'm just here for a birthday cake

turning my birthday into a lifestyle.

Keep calm cause it's my birthday

Another birthday and I'm still gorgeous

Experience level: age

I'm officially (age)

My birthday should be a holiday

Blessed to see another year

Count your age by friends, not years

My life is better with every year of living it

One year closer to becoming a crazy cat lady!

Buy me a cake, birthday cake
Short sarcastic captions
Ain't no fun without sarcasm. Oh yeah, sarcasm is the only way to stop an unpleasant discussion or react to not a cool comment. Maybe you'd like to  say a word to your ex one? Possibly, some people say sarcasm is kind of a weakness, but as for us, we belive sarcasm is a sign of intellect. And as Instagram is the main hero of our social life, we have some sarcastic captions for your Insta. Use it carefully and responsibly!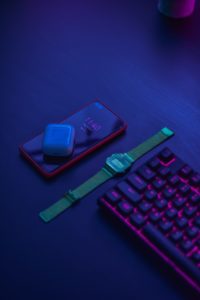 His prettiest problem

Just a phase

A darker kind of day

Make art no war

Keep your heels high

Goodafternoon ladies and disappointments

My hairstyle is called "i tried"

Karma is a bitch but so am I

Ain't no other like me

Stay in your lane bitch

Yes, of course I am doing okay

Everyone was thinking it. I just said it.

Allergic to mornings

Dance like nobody wants to watch you

Life is hard. It's harder if you're stupid.  

Follow your brain

It's going to be one of those days.

Me? Sarcastic? Never.

I don't give a ship!

Life is short, smile while you still have teeth.

Current status: hungry
Short Instagram captions for friends
Finally, we are coming to short captions due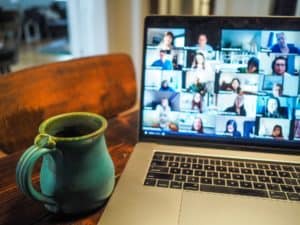 to important people in our life, friends. Do you believe in friendship? We hope, you do. Friends make our life better, funnier and more exciting. And sometimes it happens when a friend is the closest person in the whole world. For this case we have some short but sparkling short captions to say "thanks" to your friend.
I love my best friends

True friends don't judge each other. They judge other people…Together!

meet my partners in crime

A good friend knows how you take your coffee.

sometimes, being silly with friends is the best therapy

Good times, crazy friends, great moments!

Friends are sunshine on a rainy day

I like you because you're weird like me

I once met a stranger, now we are best friends

And till the end you're my best friend

Dumb and dumber

I'm with stupid

Can't handle us

friends by choice

return soon

pity the fools

don't forget about us

Friends buy your food. Best friends eat your food.
Well, it was a great list of short captions for Instagram. And we are absolutely agree:" the shorter, the better". It was proved. So, if you are looking for more, check it in bio quotes and swag captions